When considering animal intelligence, I also include the fascinating tales of feral children.
Feral children are those who, for whatever reason, have been raised outside the confines of normal human behavior. Most often they find themselves abandoned in the wilderness at a young age. Sometimes they are raised by other animals — monkeys, wolves, etc. — other times they fend for themselves. Two famous examples from fiction are Mowgli (of Kipling's The Jungle Book) and Burrough's Tarzan of the Apes.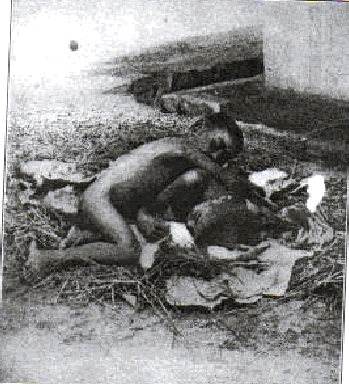 (Sadder, but just as interesting, are the class of wild children who, due to neglect, are raised feral.)
What are these children like as adults? Are their thought-processes the same as those raised in a standard human society? How do they adjust to the "real world"? How does their relationship with the natural world change once they've been assimilated into society? And how does the way these feral children live influence our understanding of animal intelligence?
FeralChildren.com features a long list of children raised by animals, such as Kamala and Amala, the wolf girls of Midnapore. Or The lobo wolf girl of Devil's River.
For more on this subject, read Genie: A Scientific Tragedy and Savage Girls and Wild Boys: A History of Feral Children. The wikipedia also has a good article on feral children.